(Photo by Peter Macdiarmid/Getty Images)(Photo by Peter Macdiarmid/Getty Images)
It's Monday, it's early, and it's hard not to be in a little bit of bad mood.  So let's change that with some good news!
Being an expecting mother is hard enough as-is, but losing everything in a fire on top of that would just be unbearable.  This was the unfortunate situation for Nicola Taylor of Lauderhill, Florida after her apartment caught fire two days after her first shower.
The firefighters were so affected, they knew they had to do something, and threw their own shower for her – where she received all new gifts from the community.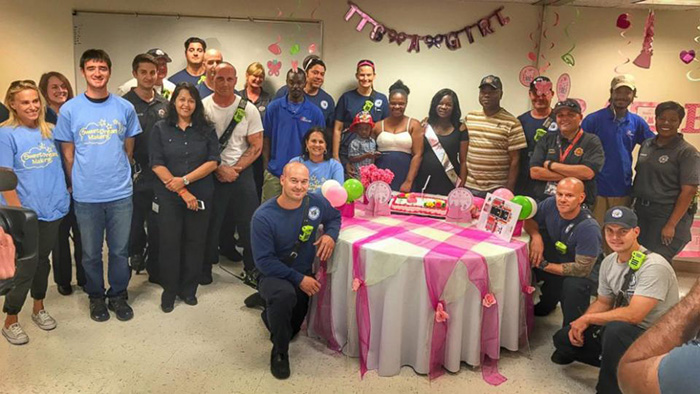 They were even able to raise enough funds to get her a new apartment and pay a couple months of the rent.  Now THAT is a feel good story.
Read more here.
Paul Laux
'Jeremiah & Jeff Show' Morning Producer Monday through Friday 5:30-10 am Follow Paul on Twitter here Paul graduated from The University...
More from
Paul Laux
Comments