(Photo credit TOLGA AKMEN/AFP/Getty Images)
McDonald's is bringing back their beloved Szechuan Sauce, but it's only available for one day, this Saturday (October 7th).
You may remember the sauce from when it was originally released, way back in 1998, to promote the Disney movie "Mulan." And it's cult-favorite status was secured when the sauce was featured in an episode of the cartoon, "Rick and Morty."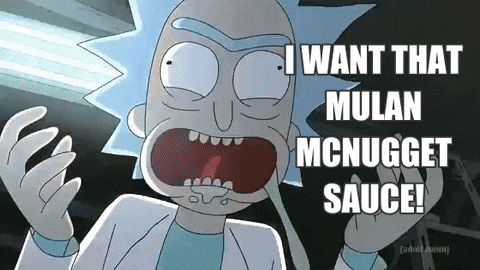 After that show aired, Mickey D's released three bottles of the Szechuan sauce, much to fans' delight. When one of those bottles ended up on eBay, it started a bidding war that ended with DJ Deadmau5 paying $15,000 for it.
So yeah, people really like this sauce.
"Szechuan Sauce fans are typically incredibly motivated, born winners that combine a sweet disposition with a slow burning heat," McDonald's writes on their website. "When these people set goals (or make outright demands), they tend to achieve them."
So now McDonald's is treating folks to a taste of the Szechuan this Saturday, to go along with their new Buttermilk Crispy Tenders.
Head to a participating location starting at 2 p.m. and order 4, 6, or 10-piece Tenders to get your hands on some.
They're also giving away a limited-edition, hand-made poster commemorating the occasion, and when those run out, they have stickers of the poster art. So you probably want to go early, because fans are serious about this sauce.
Comments